Caregivers have a very important role for their senior loved one who is not fully independent. You manage so much, and devote a giant portion of your day-to-day to ensuring that your senior's health and well being is taken care of. This includes preparing meals, scheduling doctor's appointments, or even helping with bathing or other basic hygiene care needs. 
That being said, it is normal to feel some sense of burnout along the way. When you spend so much time caring for another person, sometimes, we tend to put our own needs on the back burner. We are so dedicated to helping our loved one that our wants fall by the wayside, and that can leave us irritable, tired, and perhaps even a bit depressed. 
If this sounds like you, it may be time to check out short term respite care in Oceanside. Continue reading to learn more about the five signs you should watch out for that indicate that you're in need of a break:
Sign #1: Your Own Health is Declining
Are you getting sick frequently, such as headaches or feeling exhausted? Does it feel like you're always catching the flu or a head cold that you can't quite shake? Are you just completely run down? If so, it may be time to take a break.
When you're constantly feeling like this, and you're consistently putting yourself second, you don't have the opportunity to heal and recover. Rest and relaxation are vital in bouncing back and getting well once more. Over time, your immune system becomes weakened and compromised, making you more susceptible to illnesses and less inclined to recover. 
By utilizing short term respite care in Oceanside, our services can assist and lend a hand, allowing you to get back on your feet and into good health once again. After all, as the old adage goes, it is difficult to pour from an empty cup. And unfortunately, you are not an exception to this rule. 
Sign #2: You Are Irritable and Impatient
By nature, caregivers are patient and considerate people. They dedicate their time, effort, and resources to helping their loved one. So if you are beginning to notice that your patience is wearing thin, or that you are snapping at even the smallest, most insignificant things, this is another key indicator that you are in need of a break. Getting agitated or short-tempered can be very counterproductive, especially if your senior has Alzheimer's or other memory related concerns. 
If this is happening to you, turn to respite care services. Just like with any task, having a moment to step away and take a few deep breaths will allow you to come back feeling refreshed and more capable of taking things in stride.
Sign #3: You Are Exhibiting Depression
For caregivers, encountering difficult emotions such as fear, anger, sadness, and resentment can be a common thing and comes with the territory. However, if you find yourself no longer able to manage these feelings appropriately or cope with healthy methods, this is another huge red flag and should be taken quite seriously.
Ask yourself a few questions: Are you feeling a sense of hopelessness? Are you distancing yourself from your interests and hobbies? Are you withdrawn when spending time with other family members and friends? 
If you check any of these boxes, it's time to prioritize yourself and take a break. Being a caregiver coomes with all sorts of up and down emotions. However, learning to take a break is vital for your own mental health.
Sign #4: You Are Making Mistakes
Now this is a sign that doesn't just affect you, but has a direct influence on other's safety as well. Lack of sleep, feelings of detachment, and generally feeling unwell can lead you to making mistakes. This can include forgetting to lift with your legs, failing to give medication on time, spacing out on doctor's appointments – these can accumulate and become unmanageable, affecting not just you, but even your senior as well. 
Avoid these critical errors by taking a break! When your brain is rested, you can focus better and feel more centered. Being a caregiver includes juggling various tasks and always staying on your toes. Get the upper hand again by allowing yourself to rest.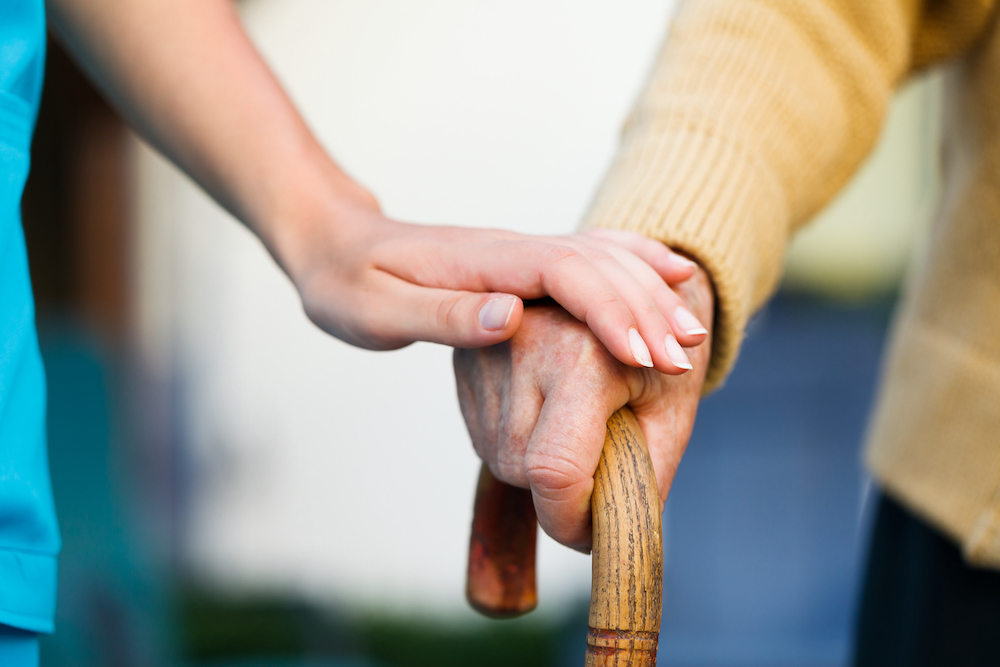 Sign #5: You Feel As Though You Are Missing Out On Life
Does it seem like you are missing out on your own life, constantly saying no to vacation time or road trips? Are you perhaps even missing out raising your own children or going to their school events and activities? Is the world just going on and passing you by and you feel left out? "Me time" isn't a luxury. In fact, it's supposed to be a priority. 
By entrusting your senior to respite care services, you can have the peace of mind you need to go out and enjoy vacation time. Take a trip or go on a cruise, or simply just opt to have a night out with your friends. Either way, don't let life pass you by! Odds are good that your senior wants you to enjoy things, too.
Short Term Respite Care in Oceanside
Our staff here at Heritage Hills is ready to help your senior throughout their visit, and not just with basic needs just as meals and bathing. In fact, while you're on vacation, think of it as a vacation for your loved one as well! 
This can include socialization and giving them the opportunity to spend quality time with other folks their age. They can even participate in group activities, such as group exercise, bowling, therapeutic coloring, Bingo, puzzles and games, and so much more! 
Not only this, but our staff is fully trained and capable of helping those with memory concerns, too. In fact, we specialize in two senior living areas: memory care and short term respite. Memory care requires detailed training, and we want you to rest assured knowing that your loved one is in highly-qualified hands. 
So, what are you waiting for? Contact us today to take a little break and begin feeling your best once again.