Caregivers are an essential part of making sure that a senior stays healthy and has everything they need to live their golden years to the fullest. From preparing meals, to getting medications, to running errands, and even helping with essentials like housework and bathing, caregivers really do do it all! However, it is important to remember that they are people, too, and their needs deserve to be met. That is where short term respite care in Oceanside can come into the picture!
If you are a caregiver, have you ever considered short term respite care? It's okay if you haven't, or if you're not entirely sure what it is. We have some information that could help you! Keep reading to learn more.
What is short term respite care?
Let us begin by answering this question. Short term respite care is when a caregiver is given a temporary break from their typical caregiver responsibilities. This can happen for any number of reasons, including if the caregiver wants to travel or go on vacation, they need time off for a medical procedure, or they need some time to run errands and get things done. There is no right or wrong reason for utilizing short term respite care in Oceanside!
Over all, the primary goal of respite care is to prevent caregiver burnout. It is no secret that being a caregiver can be emotionally, physically, and spiritually taxing. While there is no doubt that you love your senior loved one very much, that doesn't change the fact that it's possible to feel exhausted with your duties from time to time. Remember the old adage: you can't pour from an empty cup.
How often can you use respite care?
It is important to remember that the needs of every caregiver and senior are different and vary from person to person. When determining when to use respite care services, it is entirely up to what those needs look like for you. You can set up a regular day or time, giving yourself a weekly break to relax. Or you can only have it set up only in the case of an emergency. It can be as often or as little as you like! 
Does respite care have to go through a senior living community?
Respite care doesn't have to be formalized, such as the services we offer here at Heritage Hills. A trusted friend or family member can pop into your home and care for your senior loved one while you are on vacation or simply step away for the day. Or there are also many volunteer services available that can help with this as well.
When you are looking for respite care, however, do encourage you to utilize the types of services we offer at Heritage Hills. This way you will have the added peace of mind that your senior loved one is in a safe, secure location with access to immediate medical care should an issue arise.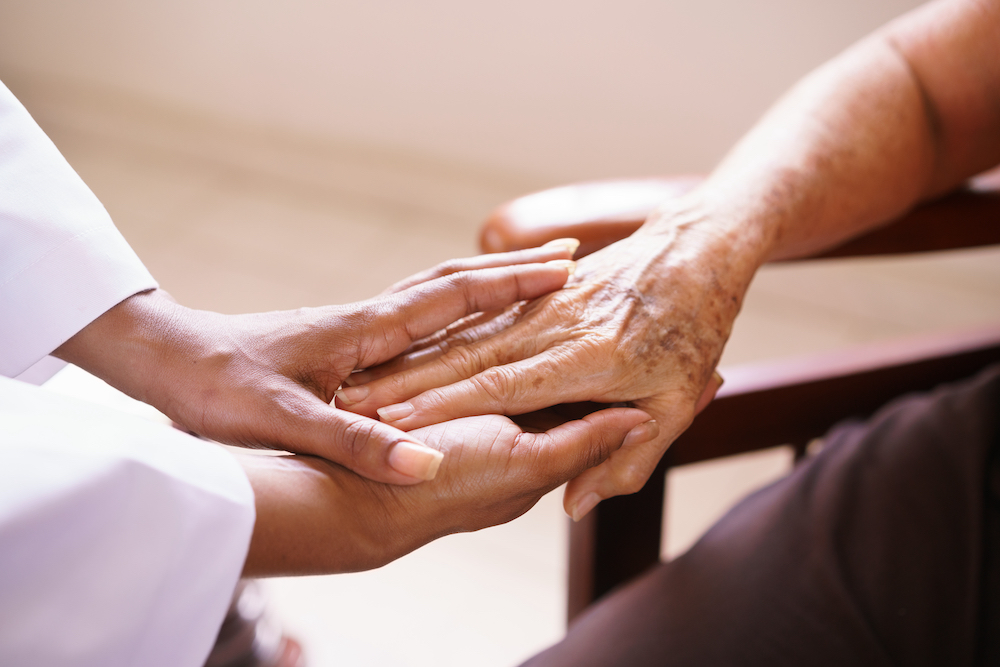 Does respite care benefit the senior?
We have great news: the answer is 'yes'! Respite care can actually be extremely beneficial for both senior and caregiver alike. First of all, the happier the caregiver is, the happier the senior will be. Taking time away from one another can serve as a great way to have a little break and prevent tiffs in the relationship.
Not only that, but when coming to our short term respite care in Oceanside, there are also other added benefits, too! 
Making friends and connecting with folks their own age can be a great thing! After all, seniors are at a very unique time in their lives and it is important to talk to others who might be going through some of the same transitions, issues, or concerns. Having friends to talk to and keeping up on socialization is always great for mental health, regardless of one's age!
The golden years of one's life should be anything but boring! Coming to a community with a thriving monthly calendar such as the one we have will sure to brighten your senior's day. Going for walks around our beautiful grounds, participating in classes such as yoga and Zumba, and getting to play fun games such as Bingo are all a part of the experience as well. Your senior loved one is sure to have an excellent time!
Listen, we're not saying that you're a bad cook, but we understand that you can't make gourmet meals every time you step into the kitchen. For a caregiver doing everything else, there simply aren't enough hours in the day. However, at a senior living community such as ours, we have a great team of kitchen staff ready to produce the best food each and every day. Delicious and nutritious, we create a dining experience that will truly leave a smile on your senior's face. 
If the idea of your senior loved one making the permanent move to a senior living community full time has been something that has been discussed, respite care can serve as a preview to that facility. Taking a tour and talking to the staff is a great way to learn more about a community! However, there is nothing quite like the experience of a full immersion, getting to spend time there on a regular basis. If something about the community isn't a good fit for your senior, you'll know well in advance prior to moving in full time.
Short Term Respite Care in Oceanside
Are you ready to give it a try? If so, contact us today! We would be happy to speak with you and answer any questions that you may have. Don't forget to book a tour of our community and see first hand what the respite experience could be like! You are also welcome to check out our photo gallery in advance and see what kind of facilities we have to offer. We look forward to hearing from you and remember: you deserve a break!