When it comes to making the decision to transition to one of the dementia care homes in Oceanside, there is a lot to consider. It is not something that one makes carelessly or on a whim. It requires a lot of time and effort, as well as having conversations with loved ones. 
If you are the primary caregiver of a senior with Alzheimer's or dementia, sometimes making this transition comes with some negative feelings. Many caregivers experience guilt as well as fear that soon, they won't be able to provide adequate care for their loved one. The first step is identifying if there is a need for memory care services.
Identifying the Need
Every memory related diagnosis is different; no two people are the same. While some can continue to live independently or move in with a family member for basic assistance, this isn't always the case. For others, their condition might be severe enough that one of the dementia care homes in Oceanside is the only viable option. 
So how can you tell? Being able to pinpoint when it's time to make that transition isn't easy, but we have a few questions that caregivers can ask themselves that might help.
1.) Is your loved one's safety compromised?
The safety and well being of your senior should be first and foremost. Consider what their situation is like at home. Fall risks, household accidents, or even wandering outside the home are all huge red flags that can seriously compromise a senior's well being. If any of these things have already happened, it might be time to consider moving to a senior living community.
2.) What condition is their home in?
Look around their home, what do you see? Is there anything that has fallen into disrepair? Are dishes and the trash piling up? Do you notice any late or past due bills lying around? Are any essential utilities such as water, power, or gas turned off? These are all pretty big red flags that point to your senior's inability to care for themselves. 
3.) How is your senior's health?
Memory related illnesses can cause some huge concerns in day to day living, impacting one's ability to keep up on necessary things such as hygiene or eating regularly. Pay close attention to your senior. Take notice if they are either gaining or losing a significant amount of weight, if they appear to be missing doses of their medications, or overall just seem to be in poor health or have poor hygiene. Odds are that they aren't neglecting themselves on purpose, they are likely just forgetting to do these things. 
4.) Are your loved one's needs pushing past your abilities?
Depending on what stage of Alzheimer's or dementia your loved one is in, a lot may be being asked of you. It can be emotionally and physically taxing, taking its toll on both the body and the mind. If you have to help your loved one bathe, prepare all of their meals, drive them to doctor's appointments, keep their meds on track – it's a lot to juggle to say the least. This takes time out of your own life, leaving little to no room for hobbies or quality time spent with family and friends. If this is starting to cause your physical or mental health to deteriorate, it could be time to look at dementia care homes in Oceanside.
5.) Are you becoming irritable or stressed?
Much like in the last point, you have to check in with yourself. Are you so stressed that you are irritable, easily lashing out at those around you? Are you having difficulty sleeping? Are you losing interest in the activities that you used to love? Being a caregiver is only a small part of what you do. It is important to remember that you are still your own person and deserve to lead a regular life, too.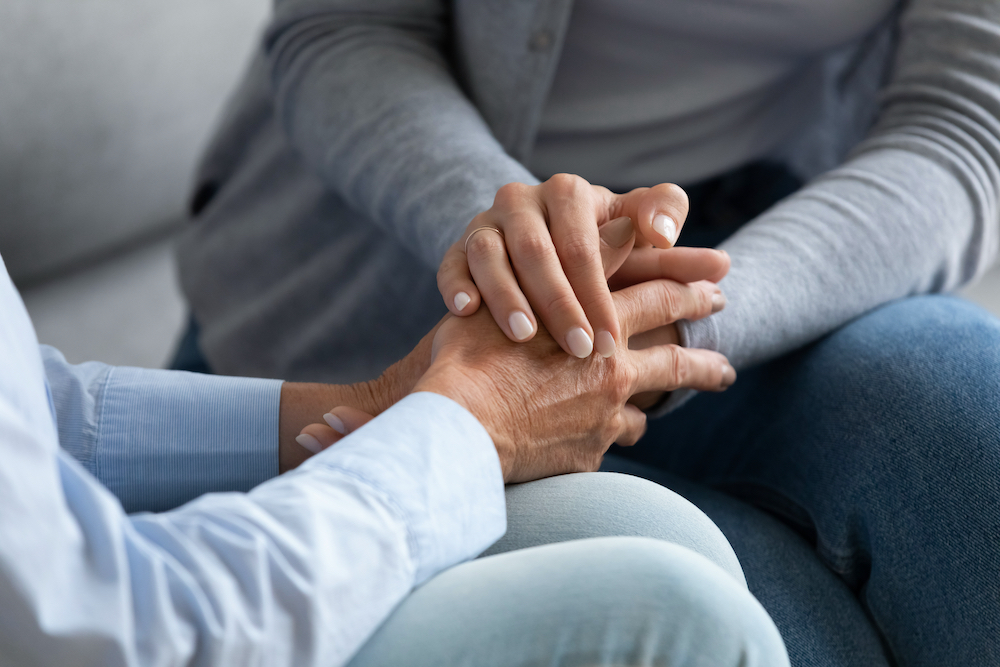 6.) Are you neglecting yourself or family members
Caregiver burnout is a very real concern. While it happens to so many people, it is still very dangerous and you should be wary if you find yourself reaching that point. Not only are you jeopardizing your own health and well being, but also that of your senior loved one and possibly even other family members as well. Remember: it is difficult to pour from an empty cup. If you have tried respite care and that only felt like a temporary fix, it might be time to seek out a more permanent solution. 
7.) Would the structure and security of memory care be beneficial? 
For many individuals with Alzheimer's Disease, isolation is a very real concern. Due to the nature of their illness, it is difficult to go out like they once did. New places or spending time in crowds, such as at a shopping center or concert, can be overwhelming. Many with the disease can no longer drive cars or use public transportation. If this is the case, moving to a memory care community where they can spend time with friends and family while in a structured and safe environment might be the best option.
Conclusion
There are many factors to consider when making the decision to transition to memory care. While it is a tough choice to make, asking yourself those seven questions should be helpful. Not all of them need to apply. Maybe only one or two fit your situation. Either way, that should be enough to sit down and have a conversation with your family about your next steps. 
Choose Heritage Hills
When it comes to choosing one of the best dementia care homes in Oceanside, look no further than Heritage Hills. Memory care is all that we do, and we want to be available as a home away from home for your loved one. Our staff is highly trained to provide the best care possible. And because we specialize in memory care, we know how to tackle some of the tough issues that come along with the degenerative disease.
For more information, don't hesitate to contact us today and we would be happy to assist!