A new study has revealed that high blood pressure could increase your risk for developing dementia and Alzheimers later in life.
The research was published on January 30 by the online journal, ​Neurology​. It explains that a person with blood pressure above the normal level for people in their 20s and 30s may experience a loss of brain volume, resulting in an increased risk for the illness later in life.
This could help some of the ​850,000 people​ suffering from Alzheimers and dementia in the UK and nearly five million in the United States. It can also benefit the nearly 15 million people who serve as unpaid caregivers for those experiencing the long term effects of the disease.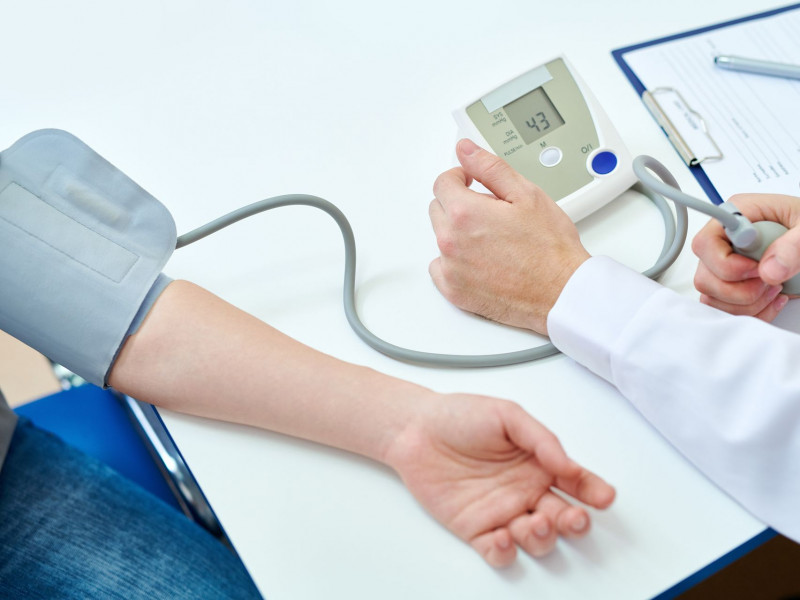 The study also revealed that blood pressure doesn't necessarily need to be considered "high" for the brain volume loss to occur. Even blood pressure above the normal level has shown changes in the brain, including the loss of gray matter.
The research also showed that those undergoing treatment for high blood pressure were nearly ​19% less likely​ to develop deficiencies in cognitive ability.
Though not everyone with hypertension may develop Alzheimers, it could be one more step to preventing the illness from developing in the first place.
High blood pressure is not the only factor
Unfortunately, high blood pressure isn't the only cardiovascular factor that could impact your risk for developing Alzheimers. Health issues including diabetes and even smoking cigarettes may negatively impact heart health and circulation, impacting the brain in a number of negative ways.
Heart health can improve brain health as well
Your heart impacts your entire body, but especially your brain. The cardiovascular system delivers necessary blood and oxygen to your brain in order to keep your body and mind working efficiently. When your heart health suffers, it's common for your brain health to follow suit.
Luckily, this also means that taking care of your heart health will also improve your brain health. Getting regular exercise and eating a healthy diet can reduce the risk for hypertension.
If you or a loved one is suffering from dementia or Alzheimers, get the best assisted living facilities to help improve your health. The specialized caregivers at Heritage Hills of Oceanside offer a number of memory care options and assisted living communities to help develop a memory care plan that works for you.
Contact us today for more information on Alzheimers, dementia, and secure memory care.