When moving a parent or other senior loved one into a senior living community such as our memory care living in Oceanside, it's important to provide a lot of support. One of the first things your senior will need to do is declutter and downsize their home. This is especially the case if they are transitioning out of a home they have lived in for many years. 
All things considered, this transition is likely going to have some difficult moments. Letting go and sorting through personal belongings can be extremely emotional. That is why it is important to help your senior through the process by offering up support and being a shoulder to lean on. Here at Heritage Hills, we have a bit of advice that can hopefully work to make the whole process a bit easier.
1.) Start planning early.
There is an old saying that goes 'it is best to eat an elephant one bite at a time'. Waiting until the last minute to pack up your parent or other senior family member and transition them to senior living will only prove to add to the stress. Rushing around and trying to get things done will create a sense of urgency which can be very frustrating and anxiety inducing. This is especially true if your senior loved one struggles with memory issues such as Alzheimer's or dementia. 
You can eliminate some of this stress by starting early. This way, you will have more time to coordinate and come up with a plan that is effective. It is best to have everyone on the same page in advance. Create a checklist of things that need to be done and organize it by what is time sensitive. This will help things to feel much more manageable and you will have a better organized timeline.
2.) Keep a positive attitude.
It might seem a little on the nose, but keeping a positive attitude really does help. It is important to be patient and understanding through this emotional time. Do your best to be mindful of your tone and how you speak. While we understand that it can be easier said than done, try to keep things as light and positive whenever possible. 
Another great tactic you can do is find a way to turn those sad feelings around whenever they do crop up. For example, if you are sorting through boxes of keepsakes, ask your senior to share a story with you. If there are photo albums that need to be packed up, ask them to talk about the pictures for a little while. Not only will you likely learn something new about your family, but you will make precious memories during the process. 
3.) Let them make decisions.
If your senior loved one does not feel involved in the transition to memory care living in Oceanside, they are likely going to show a lot of resistance. While it can be a bit harder when someone has dementia due to the nature of the disease, it is still important that they feel as though they are being respected and valued. Ask before throwing something away or donating it. Even if the item does appear to be 'junk', you might not know what sentimental value is held behind it.
One of the best ways to help with this is by creating three piles. Label them as 'Keep', 'Donate', and 'Discard'. This will help to give everyone a visual regarding where each item is going. Also, if there is something that your senior would like to keep within the family, such as a dish set or a favorite book, make sure to honor that.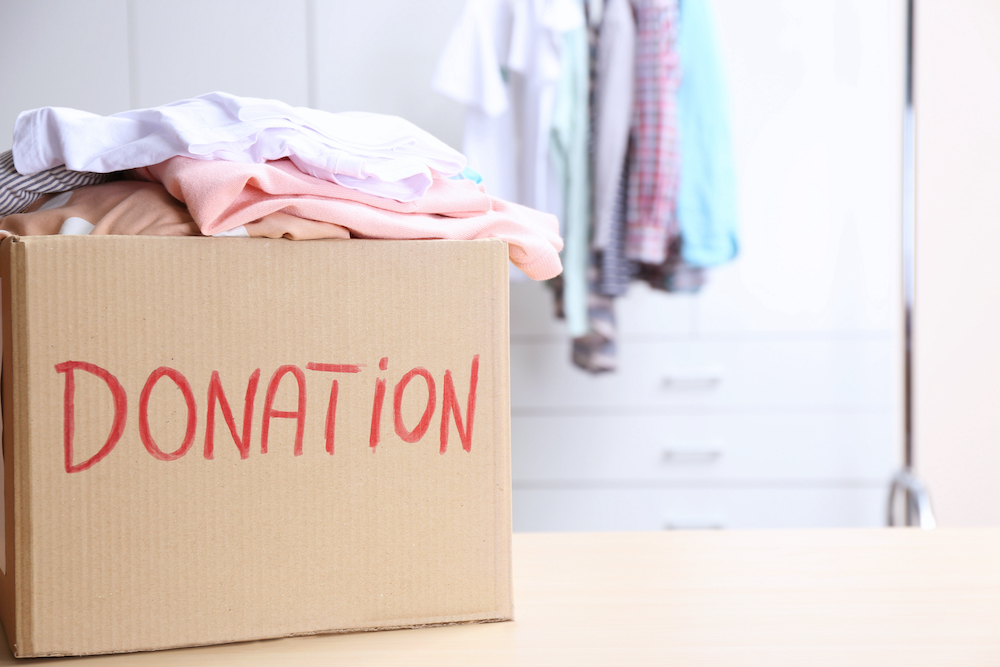 4.) Have a plan for storage.
Even with the spacious floor plans we have available here at our memory care living in Oceanside, you will still need a plan for storage for large furniture and other items that aren't coming along. If you plan on housing them somewhere for your senior, that's great! 
However, if you need to rent a storage unit, it is important to do so in advance. It can take a few days to research reputable storage companies within your set budget. After all, you want to ensure that those belongings are somewhere safe. Then, you will need to sign paperwork and coordinate a pick up time for the keys. 
5.) Give it time.
If there is one thing that this transition will require, its patience. This is a very big move for your senior, even if it is the best choice for them all the way around. For seniors who need memory care services, it can be especially difficult, as they may forget what you have already discussed. There might be times they even forget that they have dementia. When this happens, don't push the issue. Instead, try bringing up the topic again later when they are feeling a bit more like themselves. 
Just remember this: you are doing the right thing. That can be tough to keep in mind especially if your senior is resistant to the transition. While it is difficult for them to understand at the moment, it will be the best thing for their health, wellbeing, and overall quality of life.
Memory Care Living Oceanside
To ensure that your parents or other senior loved ones are getting the most of their next home, consider taking a closer look at Heritage Hills. We are the memory care specialists and our entire facility is dedicated to helping older adults with Alzheimer's or dementia. Our staff is specially trained to help our residents feel safe, comfortable, and cared for. 
Also, we feature a robust activity calendar that is geared toward building brain health and keeping the body strong. Art socials, comedy hour, group fitness, pet therapy, journaling, bingo, board games – you name it, and we have it available for our residents to enjoy. Keeping active and involved is a great way to bolster one's quality of life.
To schedule a tour, be sure to contact us today! We would be more than happy to answer questions you may have as well as show you around our beautiful facility. Moving to senior living can be very tough, but we want to do everything we can to make that transition as smooth as possible.