Here is a fact: humans are living longer than ever before. While this is great news and a testament to the advances that have been made in medical science, it has also presented a few new challenges. One of these challenges is cognitive decline, which includes Alzheimer's disease and dementia. It is no secret that the brain is a complex and vital organ, as it is the command center behind everything our bodies do. 
Many seniors worry about the development of cognitive decline and what that means for them as they age. While this fear is understandable, there are some ways to help bolster cognitive function and combat the development of these diseases. While there is no cure at this time, our Alzheimer care in Oceanside, CA hope that you might find these tips helpful!
Tip #1: Keep physically active. 
Exercising isn't just good for the body – it's actually great for brain health, too! We've all heard the expression that we need some 'air to clear our heads' which usually entails a brisk walk around the block. This can certainly be helpful, but it's not the only way to get a little exercise. Going for a swim, hiking with a friend, riding a bike, enjoying a game of tennis or racquet ball – there is no right or wrong answer, so long as you are moving and having fun!
The benefits of regular exercise cannot be overstated. First of all, it improves your circulation and blood flow, meaning that more oxygen can get to your brain. It also works to combat issues such as heart diseases and diabetes. As an added mental health benefit, exercise can be a great way to help manage stress, anxiety, and even depression. Federal health guidelines recommend getting at least two and a half hours of exercise each week. Try to get in a good mix of aerobic, anaerobic, and strength training exercise. 
Here at Heritage Hills, we offer a robust and diverse activity schedule that includes daily opportunities for exercise and movement!
Tip #2: Eat a healthy diet.
Food is fuel for our bodies and our brains! What we eat truly matters. As tasty as they can be, it is best to avoid overly processed foods. This includes chips, cookies, prepackaged snacks, fast food, and highly processed meat. Instead, opt for lots of fresh fruits and vegetables, whole grain breads, and low fat dairy products such as milk and yogurt. Having a processed snack as a treat once in a while is fine, but just be aware to consume in moderation to help bolster your brain health!
The residents at our Alzheimer care in Oceanside, CA get to enjoy delicious and nutritious meals each and every day! Plus, our restaurant style dining is a favorite among our residents and allows for a luxury dining experience. 
Tip #3: Stimulate the brain.
Who says you are too old to have fun or play games? Activities such as board games and puzzles are extremely stimulating and are great for brain health regardless of our age! Playing games such as Scrabble, Monopoly, Pictionary, and more all work to activate and stimulate different sections of the brain. Plus, it can be a great way to bond and connect with other residents.
Learning a new skill or gaining a new hobby can also help boost mental wellness. In retirement, there is ample amount of free time to try something you may have never thought about before. Or maybe, between climbing the ladder at work and raising a family, you never got to properly enjoy a hobby you already loved. Making crafts, sewing, photography, painting, learning a new language, reading – you name it, and now is the time to engage in your hobby! Not only will you feel more fulfilled, but you will also be stimulating your brain as well.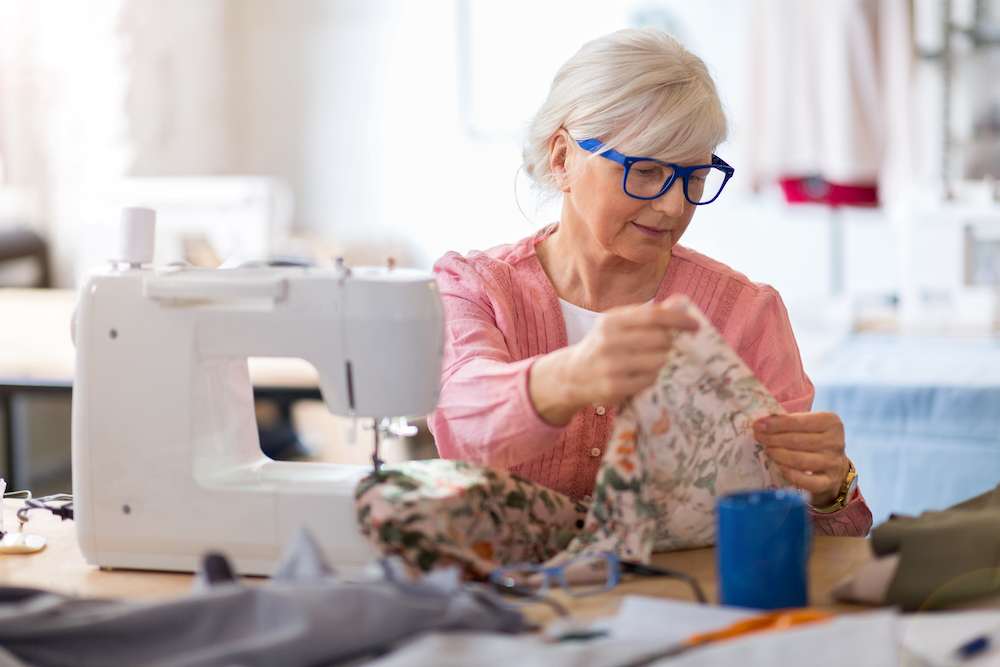 Tip #4: Connect and socialize with others.
One of the things that seniors look forward to the most when moving to Alzheimer care in Oceanside, CA is the chance to socialize and connect with other residents. Humans are social creatures and need to stay in touch with the people around them in order to lead their healthiest and fulfilling lives. However, senior isolation is an ongoing concern, especially in light of the current global pandemic. Not only that, but a key early indicator of Alzheimer's disease and dementia is when a senior isolates and keeps themselves separate from their family and other loved ones. 
At a memory care community, you will always have other residents to talk to and socialize with. Finding someone who understands what you are going through and the nature of your disease can be tough, but other residents can help to provide support and a listening ear. Plus, the highly trained staff here at Heritage Hills also want to assist and lend a helping hand whenever they can. Talking about these types of issues and concerns can do wonders for one's mental health and wellbeing.
Tip #5: Try to manage stress.
While we understand that this is always easier said than done, it is important to manage stress when possible. Stress is very harmful on the brain and leaves us feeling frazzled and forgetful. For seniors, this is doubly so. There are several good ways to manage stress, including journaling, doing yoga, going for a walk, and even talking through problems with a trusted friend or family member. Every little bit goes a long way. If you're struggling with managing stress, try one of these suggestions and see what difference it might make. 
Alzheimer Care Oceanside, CA
If you are on the hunt for a great memory care community for yourself or a senior loved one, then look no further than Heritage Hills. Memory care is our area of expertise and in fact, it's all we do! Our caring, hardworking staff is specially trained in helping seniors with cognitive decline. We want all of our residents to feel safe and right at home. 
To learn more about us and what we do, please contact us today! You can also view our photo gallery and book a time to schedule a tour. We look forward to seeing you around our Oceanside community!