When shopping around for memory care services in Oceanside, it is important to know what you're looking for. After all, when a senior loved one has been diagnosed with Alzheimer's or dementia, you want to ensure that their care is going into the safest and most capable hands. A diagnosis like this requires specialized treatment and qualified caregivers. We are proud to say that here at Heritage Hills, memory care is all we do.
We understand if keeping your loved one living at home for as long as possible is the goal. Everyone wants to keep that close connection for as long as they can. However, if you are thinking of transitioning to a more structured living environment, you are going to want to be aware of the benefits. Continue reading to explore five key traits of choosing memory care services in Oceanside!
Benefit #1: Safety and Peace of Mind
With a dementia diagnosis comes a unique set of concerns to be aware of. While many seniors have safety concerns regarding slips and falls and things of that nature, there is an added layer for seniors with dementia. For many Alzheimer's patients, they are known to wander or become easily disoriented and turned around. This poses an immediate threat to their well being. Affected seniors can quickly get lost and become exposed to the elements, such as extreme hot or cold weather. That, or they could wander into a dangerous area. Criminals and scammers could easily take advantage of someone in this condition. 
In a typical home environment, it can be difficult to properly monitor and keep tabs on your senior loved one. However, moving to a care community can put a lot of this stress to rest. Here at Heritage Hills, our community is secured and monitored by on site awake staff 24/7, year round. 
Also, our facility wasn't created to serve memory care patients as an afterthought. Rather, we designed the whole functionality to better serve those with a dementia diagnosis. From the small, intimate gathering spaces to the secure perimeter, we want to keep your loved ones safe while giving them the best quality of life possible.
Benefit #2: Comfortable Living Environment 
A senior living community that specializes in memory care services should be safe. However, on the other hand, they shouldn't feel overly clinical or cold. There is a balance that comes with these types of senior living communities. Creating a homey and welcoming environment is essential for giving the best possible level of comfort and highest quality of living. 
Here at Heritage Hills, we have strived to create this exact sort of environment. That is why we offer amenities such as a relaxing spa complete with essential oils and hydrotherapy tub, a beauty salon that offers a wide range of services, and even an outdoor therapy garden designed to relax and soothe the mind and spirit. These sort of amenities are what goes the extra mile in creating the ideal environment for someone diagnosed with dementia. 
Benefit #3: Specialized Care and Attention
Dementia is not one size fits all. Affected individuals might experience a whole host of varying symptoms and needs. To fit everyone into one box would be doing them a disservice. That is why it is important to find a community that truly values each individual and their specific needs. Catering toward these and providing individualized care is so vital to making seniors feel loved, safe, and truly cared for. 
Our staff is dedicated to creating this kind of environment! We want all of our residents to feel included and valued. With our network of staff who work around the clock, including nurses, housekeepers, activity coordinators, chefs, and more, no matter if they are relaxing in their room or enjoying one of our many great amenities, they are sure to feel right at home. 
Benefit #4: Engaging Activity Calendar
Humans are social creatures that long to connect and build relationships with those around us. Seniors are certainly no different! Socialization is absolutely essential to maintaining a senior's health and wellbeing. One of the best parts about moving to a senior living community is having ample opportunity to make new friends and participate in a wealth of activities.
Our resident activity calendar is specially designed and curated to host activities that are both safe and stimulating for those with memory care needs. These include fitness groups, bingo, live music, walking clubs, gardening, art socials, movie nights, and so much more! These are fun, interactive ways that seniors can connect with other residents while also having a rich, fulfilling experience while at senior living.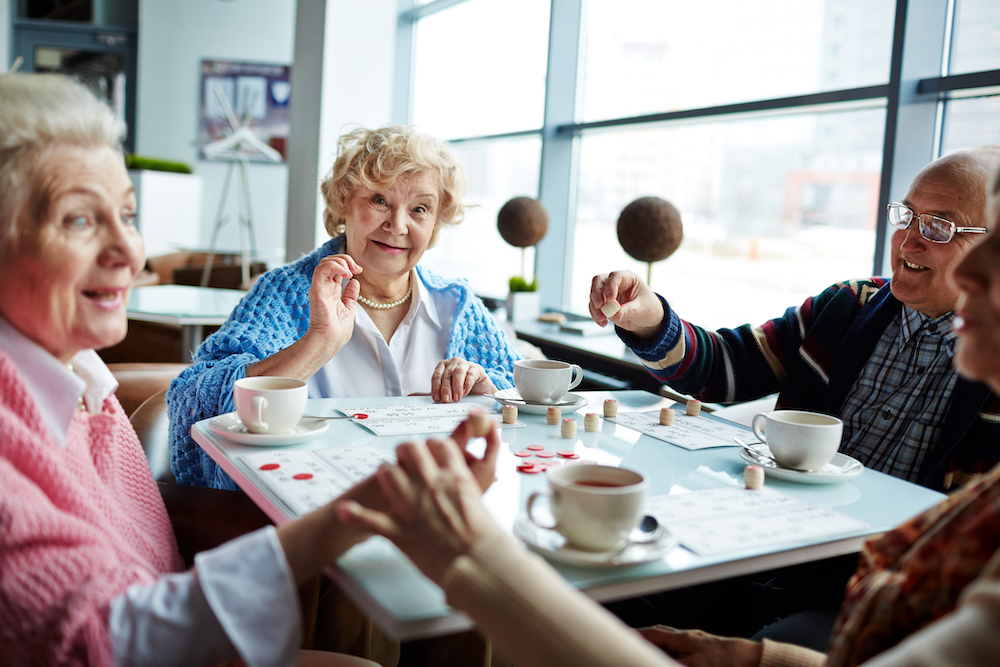 Benefit #5: Caregiver Relief
We understand just how much you love and treasure your senior loved one. Being a full time caregiver can be both extremely challenging and rewarding. However, if it is becoming a huge stress or you find that your loved one isn't getting the full scope of care that they need, it is okay to contact our memory care services in Oceanside. 
The peace of mind that you will receive from knowing that your loved one is safe and cared for is vital. This will renew your sense of wellbeing, too, and can lead to you and your senior loved one having an even stronger and more healthy relationship in the long run. The strain it can place on you is very real. Or, if you want to try our services to give yourself a reprieve and prevent caregiver burnout, consider utilizing our respite care services as needed. 
Schedule a Tour Today!
Are you interested in learning more about our memory care services in Oceanside? Then don't hesitate to contact us right away to schedule a tour! From there, we could show you around our beautiful community and answer any questions that you may have. We are very proud of the services we offer here at Heritage Hills! It would be an honor to provide these benefits (and more!) to your senior loved one. We look forward to having you on campus and showing you why we are the memory care experts!