Now that the cooler weather has arrived and the holiday season is in full swing, it's all the more important to make sure that you are taking care of yourself. This is especially true for seniors and older adults. Cold and flu season, as well as the ongoing threat of COVID-19, is certainly no laughing matter. Pair that with other seasonal concerns, such as seasonal depression, and you have a recipe for poor health. 
All of that being said, there are a few ways that residents of the memory care assisted living in Oceanside can take good care of themselves! Continue reading to learn more about some helpful tips that our team here at Heritage Hills has to offer.
Tip #1: Keep a consistent exercise schedule.
Perhaps one of the best ways to stay healthy is to exercise. Don't worry, you don't have to get up and train for a marathon or something extreme like that! But even light to moderate exercise three or four times a week can make a big difference. This could include walking, doing a yoga or dance class, participating in tai chi, or using resistance bands or light dumb bell weights. Seniors who routinely exercise will see improved mobility, bolster their cardiovascular health, and even improve their overall mood and disposition. 
Even for those who live in sunny California, there can be winter days that make it hard to leave your home or senior living community and get moving. That, however, is one of the best benefits of living at memory care assisted living in Oceanside – we offer a robust and fun community calendar of activities perfect for everyone! From rhythm and movement classes to yoga and tai chi, you are sure to find an activity that you enjoy.
Tip #2: Stay hydrated even in winter.
During the extremely hot temperatures found in summer, one of the most common wellness tips you will hear is the reminder to drink water. However, did you know that it is just as important to stay hydrated even during the winter months? It is no secret that your body needs water to function properly. Your cells, organs, and tissues all require hydration to do their jobs. Plus, drinking plenty of water can even improve your immune system and decrease your chances of getting sick.
However, older adults often struggle with getting enough water. This is because as you age, your thirst naturally diminishes. While that may be the case, it doesn't change the fact that you still need the same amount of water. Buying a water bottle that has the measurements on the outside can also help provide a visual to remind you how much water you've already drank and how much you have left to go.
Tip #3: Put an emphasis on mental health.
For many older adults, especially memory care residents, mental health should be a main priority. Seniors who have been diagnosed with dementia or Alzheimer's Disease usually have difficulties maintaining their stress and anxiety levels. Unfortunately, due to the nature of the disease, seniors who have been diagnosed can often feel confused or disoriented. If left unchecked, these feelings can spiral out of control and turn into a panic attack at a moment's notice. 
In an effort to curb this, find some relaxation techniques that work best for you. While exercise can be a good outlet for stress, there are many other options as well. This could include knitting, sewing, painting, coloring, or journaling. Finding a creative way to work through these feelings can improve your mental health and overall outlook. 
Tip #4: Make time for family and friends.
It probably comes as no surprise to learn that humans are social creatures. Social connections and interpersonal relationships are what helps you to thrive and feel a part of the world around you. That is why it is vital to make sure that you spend time with your loved ones. For those who live far away, you can stay in touch fairly easily thanks to modern technology. Talking on the phone, catching up over video chat, or even exchanging emails or text messages can go a long way.
If you are struggling with something in your personal life, such as having a hard time coping with moving to a senior community or you simply miss being away from your family during the holidays, make sure you reach out and talk to someone. These feelings can be left to bottle up and can turn into depression and cause you to isolate. Senior isolation is a major health concern that should be taken very seriously.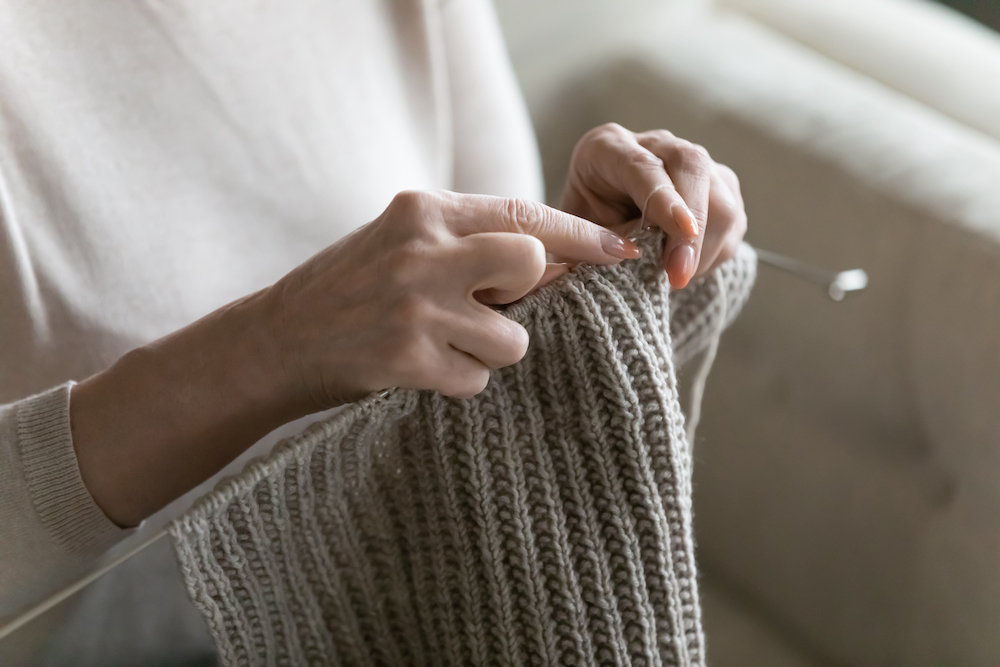 Tip #5: Schedule a health checkup with your doctor.
Last but certainly not least: schedule a checkup with your primary care physician. Update them about anything going on with your health lately or any concerns that you might have. They can do bloodwork, run labs, and conduct other screenings that might be necessary for a person your age. Plus, if you need any vaccinations, such as the flu shot, you can get it taken care of there at your visit. If you have various medications that you take, it doesn't hurt to have your med list reviewed annually to make sure that you aren't having any complications brought on by the various meds. 
Memory Care Assisted Living in Oceanside
Above all else this winter, perhaps the best way to take care of yourself is to become a part of a supportive and thriving senior living community. Here at Heritage Hills, we pride ourselves on providing exceptional care to our residents as well as cultivating an environment that fosters health, rest, and recovery. It is truly the ideal spot to make the most of your golden years! Because memory care is all that we do, you can rest assured that you are in good hands. 
To learn more about our community or to schedule a time to take a tour, contact us today! We would love to answer any questions you may have and invite you to learn more about what Heritage Hills has to offer.