When a senior loved one has been diagnosed with Alzheimer's or dementia, socialization and the senior's ability to communicate becomes a primary concern. This is because the disease is known to impact communication skills and impair one's cognitive abilities. Memory, speech, and other fine motor skills all play a key role in being able to socialize and carry on conversations. It is normal to be worried about a loved one's social decline, as having strong social connections is such an integral part of human nature.
That being said, it's vital that you find ways to help your senior loved one feel connected and involved, even in the face of their dementia diagnosis. Senior isolation can lead health to deteriorate more quickly and significantly impact quality of life. Here at our memory care community in Oceanside, we truly care about the well being of our residents, including ensuring that they stay social and active. Continue reading below to learn more about senior socialization and how moving to a memory care community can help!
Why does senior socialization matter?
As mentioned above, senior socialization helps to decrease feelings of isolation and improve quality of life. Humans are social creatures, and older adults are no exception. For those facing an Alzheimer's or dementia diagnosis, socializing and connecting with others is especially beneficial. Knowing that you aren't alone while going through such a difficult time can bring about a lot of peace and comfort. Having a strong support system and network of people you can rely on can help you to face the coming challenges that lie ahead.
Not only that, but senior socialization actually helps to slow cognitive decline as well as decrease feelings of anxiety and depression. This is because communicating and staying involved with the world around you keeps your brain active and your communication skills sharp. 
Be Mindful of Challenges
Unfortunately, due to the nature of dementia, socialization is not without its challenges. It is very easy for a senior with dementia to become overwhelmed or anxious when faced with various social situations. Loud noises or commotion, even that of a birthday party or being in a public location, can trigger negative emotions. In addition to this, memory recall is also a major concern. Whether it be forgetting their own name or a loved one's, or perhaps forgetting where they are currently, these lapses can lead to negative feelings around socializing.
Early Stages
In the very early stages of dementia, many seniors worry about socializing due to the stigma around their medical condition. They fear judgment over forgetting names, times, or other details. In many cases, they view these as faux pas that are 'annoying' or 'inconvenient' to their loved ones, so they may hesitate to agree to an outing or getting together. 
Middle Stages
As dementia progresses, the middle stages can present a new set of challenges for the senior and their loved ones. During this time, feelings of forgetfulness, agitation, confusion, and anxiety increase. Also, another common symptom is the inability to find the right words, even for common household objects. The more frustrated someone becomes, the more they aren't going to want to socialize. 
Late Stages
During the later stages of dementia, communication can be extremely difficult. However, it is extremely important that you prioritize spending time with your loved one, even if they don't remember you. Sitting and talking with them, or even watching TV with them, can help them to feel like they aren't alone and that someone truly cares.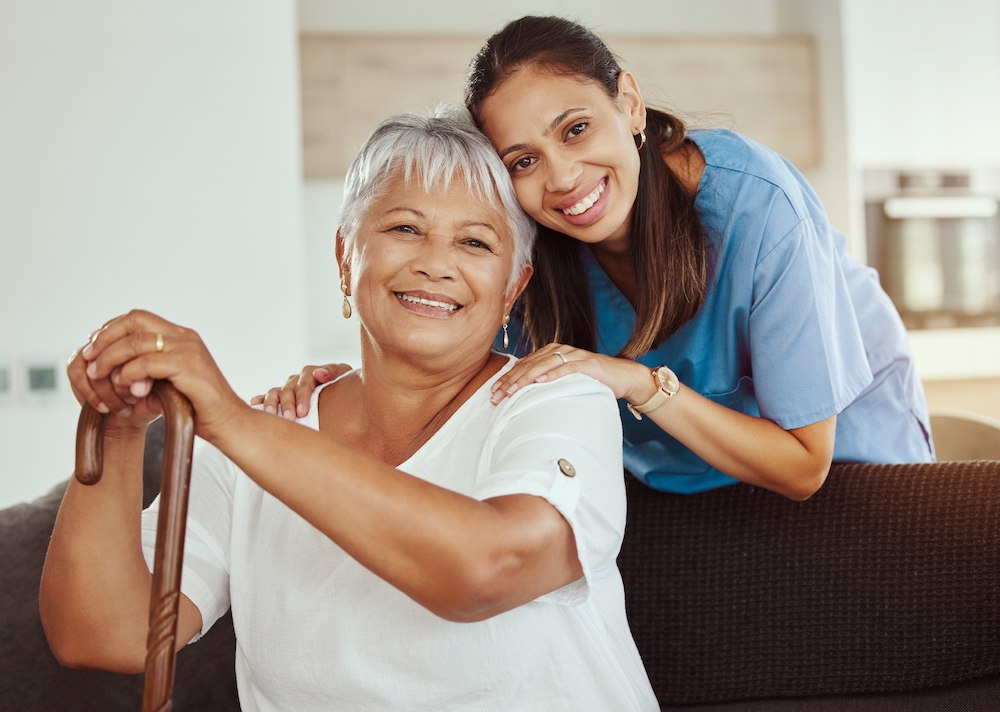 How Memory Care Can Help
Being in a positive and caring environment, such as our memory care community in Oceanside, also provides plenty of opportunities to be around other seniors who are going through similar circumstances. Our highly trained and compassionate staff are also there to help guide our residents through socialization activities and assist whenever needed. 
Below are few of the ways that our memory care residents can safely and effectively connect with others:
Dining Together
Nothing brings people together quite like food, and the dining at our memory care community in Oceanside is no exception. Our restaurant style dining allows residents to enjoy a delicious and nutritious meal as well as the company of others. With a healthy menu featuring a variety of options, seniors are sure to form bonds with other residents during mealtimes.
Fun Activities
If you think that moving to a memory care community has to be boring, then it's time to think again! Here at Heritage Hills, we pride ourselves on our active and thriving social calendar that we have available. From trivia to movie nights to group fitness classes, our residents can enjoy a multitude of activities while also socializing with others and making new friends. No matter what your senior loved one is interested in, we have a little something for everyone!
Visit the Salon
How we view ourselves greatly impacts our social well-being. For a senior who is dealing with a dementia diagnosis, even something like a fresh haircut or a new manicure can boost their self-esteem and make them feel more confident when interacting with others. That is why our memory care community in Oceanside has an on-site beauty salon available for residents. With a wide variety of services, including haircuts, colors, perms, facials, and so much more, your senior can feel their best self before engaging in social activities. 
Tour Heritage Hills Today!
One of the best things a senior with dementia can do is become involved in a memory care community. While moving to a community such as Heritage Hills is a major life decision, the social, mental, and physical health benefits are unmatched. Don't just take our word for it, however – schedule a time to take a tour. We invite you to come and see for yourself just all the amazing services and amenities that our community has to offer, and how we can make a difference in your senior loved one's life.